Muskoka is a uniquely beautiful part of Canada.
Muskoka has an abundance of water, trees and wetlands, which makes it a popular destination for both permanent and seasonal residents, as well as tourists and visitors. Muskoka, as described by National Geographic in 2001 when the area was selected as the #1 destination for summer trips:
"2,500-square-mile natural playground [that] includes 8,699 miles of shoreline; 17 historic towns and villages; and countless waterfalls and lakes bordered by the granite peaks of Algonquin Provincial Park to the east and the 30,000 islands of Georgian Bay Islands National Park to the west."
It's no wonder why people want to come here!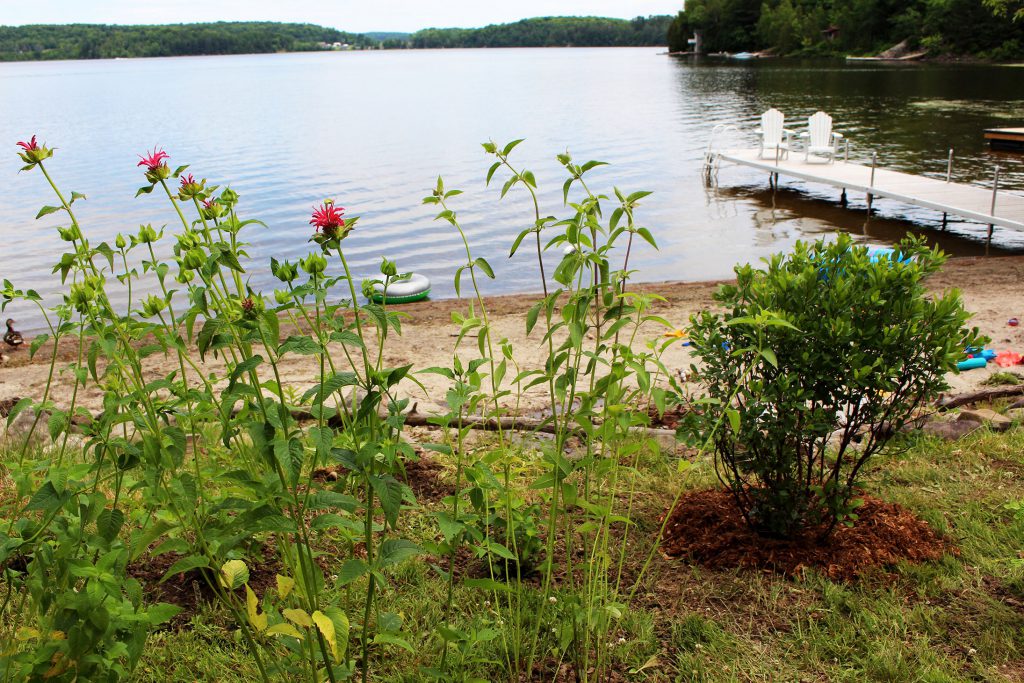 Muskoka's natural beauty is also what's most threatened by this popularity. Muskoka is a second home to almost 82,000 residents, more than half of Muskoka's total population. And the area where most of these cottages are found is also the most fragile ecosystem we have – the shoreline! While waterfront property owners can have the most detrimental impact on our shoreline habitats, it's also waterfront property owners that have the best opportunity to protect and enhance these ecosystems. That is why the Love Your Lake program is so important.
Muskoka Watershed Council (MWC) has been involved with the Love Your Lake program as the regional delivery partner since the program's inception in 2013. We have been fortunate to work with a number of dedicated lake associations across Muskoka to assess over 5,200 shorelines on fourteen lakes, and using Love Your Lake resources as a guide, we've worked with waterfront property owners to improve shoreline habitat on 16 properties (19 by the end of 2018. Without Love Your Lake and the support provided by Watersheds Canada and the Canadian Wildlife Federation, we wouldn't have been able to develop the capacity to carry out these types of stewardship programs.
While there are many benefits for lake associations participating in the program (including being able to reach out to all residents around their lake with consistent messaging on ways to improve water quality) and to shoreline property owners (including the opportunity to receive a personalized shoreline report for their property), Love Your Lake also provides a great opportunity for local students in the environmental field to gain practical experience conducting fieldwork, interacting with the public and promoting good stewardship practices.
And it goes even deeper than that. As one former student said, "I've experienced a beautiful side of Muskoka that I had never seen before this summer. Getting up early, I witnessed beautiful sunrises, incredibly dense fog, and saw wildlife like snapping turtles, fish, and herons closer than ever before. I had the chance to meet and talk to many of the cottagers who had seen us out on the water, and I learned a lot this summer, including how shoreline development can impact the local environment of a lake." (Brandon Scott, LYL Shoreline Assessment Technician, 2016-2017)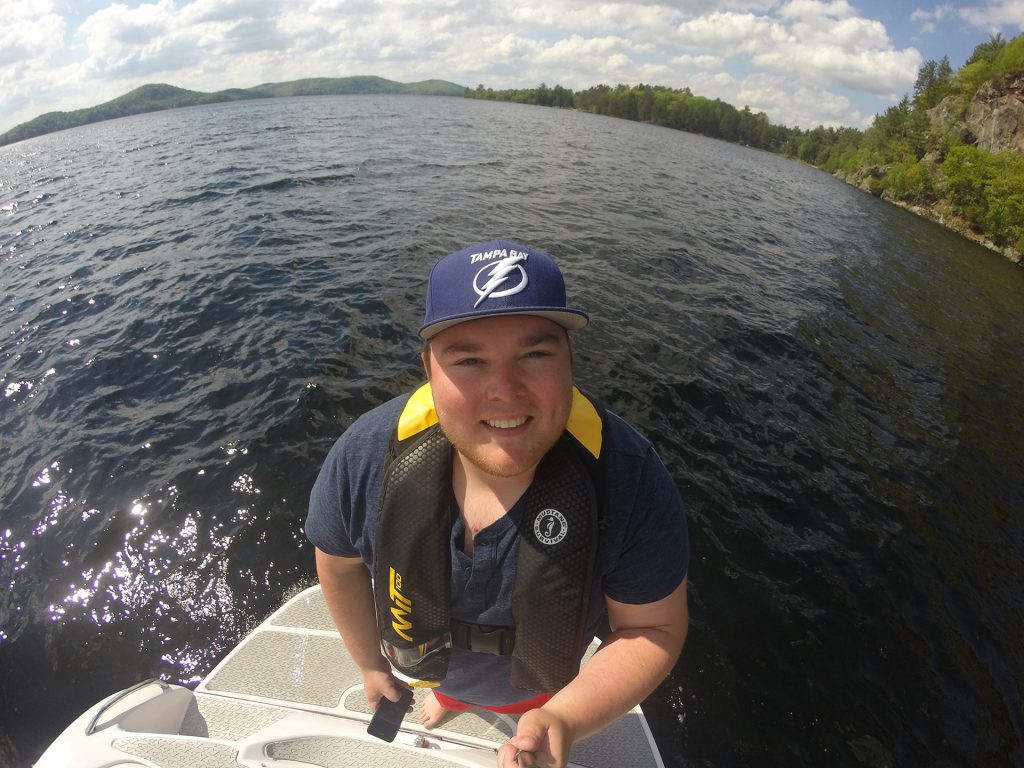 Love Your Lake has instilled a deeper understanding and appreciation of Muskoka's natural environment in me, the students I've worked with, our lake association volunteers, and individual property owners.
I can't think of a better way to spend the summer in Muskoka than cruising around a lake and chatting with cottagers. With Love Your Lake, we get to do just that while also promoting good stewardship practices. It's win-win!