A healthy lake starts with healthy shorelines. That starts with, you and we're here to help. Let us evaluate your shoreline or perform your own self-assessment. Either way, you'll get helpful tips for improving the quality of your shoreline and your lake.
"It was only after receiving the Love Your Lake report that we considered naturalization as an option for our shoreline … we are very happy that were able to use the Love Your Lake program to help us naturalize the waterfront and to help stop erosion into the lake."
Debbie, Ontario
Natural is Beautiful
Your shoreline is  meant to be naturally beautiful.
A naturalized shoreline is easy, long lasting with minimal maintenance.  It's cost effective and the plants and flowers are stunning. Attract all sorts of birds, frogs and turtles and become the envy of your lake.
Get inspired by some of the country's most stunning shorelines.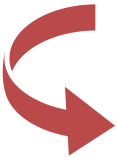 Join Our Community
Stay up-to-date on the Love Your Lake program by receiving free updates on Canada's lakes and rivers.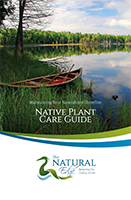 Get your FREE Native Plant Care Guide when you sign up.
What do you love about your lake?
The more we know about you and your lake, the better we can tailor Love Your Lake to you. Take our five minute multiple choice survey  and don't worry, we'll never share your personal information.
Start the Survey